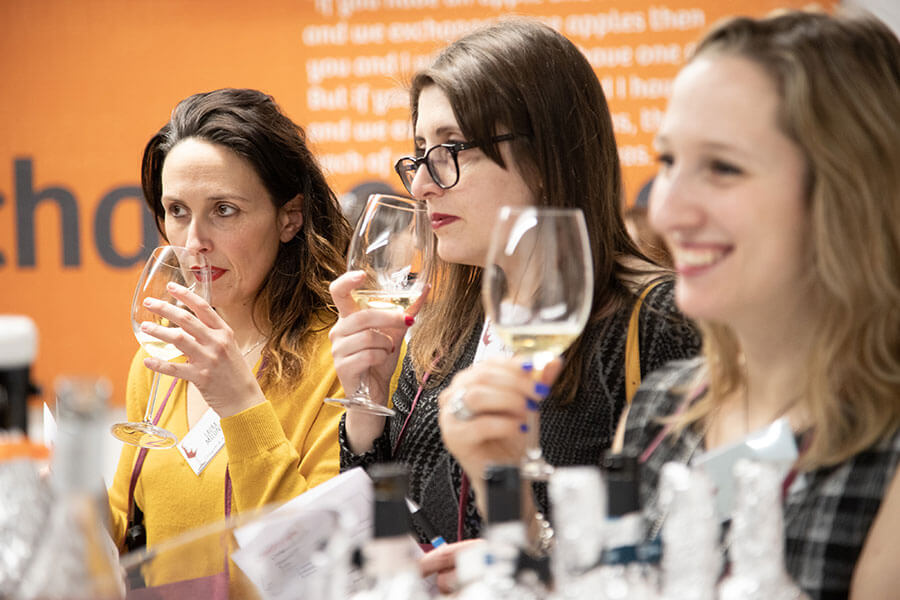 We provide companies from every sector with training courses to incentivise their employees, giving them a chance to break away from the routine, recharge their batteries, and resume work with renewed energy.
Our wine courses are a unique opportunity to broaden everyone's horizons, and a source of both cultural and personal enrichment. Learning something new together outside of work is a spontaneous way to improve communication and exchanges of opinions between colleagues.
But that's not all. With us, your sales force will learn to use wine culture as a communication and marketing lever, improving their sales performance. Creating empathy with potential customers by sharing wine culture will really make the difference.
Basic tasting and wine appreciation courses
Intensive and specific courses
Courses for sales personnel
Courses for the wine and HoReCa sectors
Basic tasting and wine appreciation courses
Have you ever had to rate a wine, perhaps during an evening with friends? Was it an easy task or did you find it challenging?
Knowing how to taste and appreciate the qualities of a wine takes training and practice. You need to understand the whole context, from viticulture to winemaking, tasting techniques to the five senses, and interpret a host of different aspects, such as grape varieties, terroirs, and climates.
A subject as complex as certain wines, but at the same time an entertaining, formative, and educational course, divided into four units.
Multisensory tasting: tasting three white wines
Viticulture: tasting three red wines
The vinification of white, rosé, red and orange wine: tasting three wines
The world of sparkling wines: tasting three sparkling wines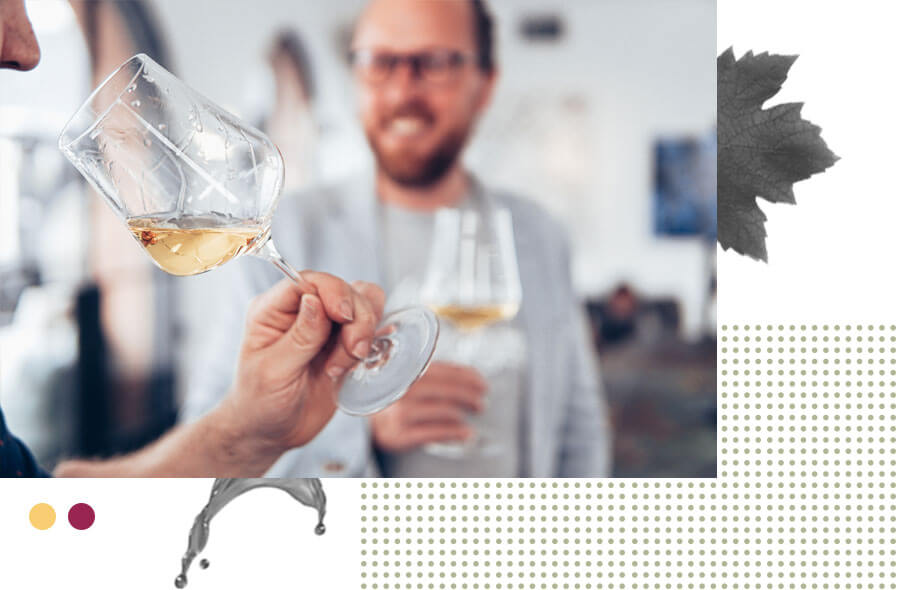 Intensive Courses
Do you have limited time, but would still like to deepen your knowledge of wine? With our intensive courses, you can speed up your training effectively. Are you new to the subject or do you already know something about it? Tell us your level and we'll tailor the course for you.
Courses for sales personnel
The art of selling through the art of wine and good drinking. We prepare your team, turning your salespeople into skilled wine communicators, considering your company's location and your target market. Thanks to wine culture, we give your sales staff the tools they need to become charismatic wine storytellers, capable of attracting potential customers' attention.
HoReCa Training
We believe the professionalism and competence of the people working at each venue form the basis for its success.
That's why our HoReCa training courses on wine and beer are designed to develop staff members' sales potential towards increasingly demanding and knowledgeable customers and buyers.
Oltre all'aspetto teorico, vengono affrontati temi pratici e commerciali per una visione più completa e reale della complessa attività di conoscere, presentare e servire queste due bevande.