Team building experiences are potentially endless: choose the one that suits you best to achieve your goal.
Our activities are designed to foster communication and fellowship among team members. They help boost overall team performance towards a common target, while strengthening commitment and identification with company values.
Creative Team Building
Need to refresh your employees' creativity and team spirit?
Our creative team building experts help you break out of the corporate routine to take on new challenges and solve problems imaginatively with the help of each team member. We've designed specific formulas that draw on individuals' and the group's hidden talents, encouraging them to solve a specific artistic task by using wine and sustainable materials creatively.
How? Through unusual activities that will amaze your guests:
Paint with wine
Create with corks
Create your own wine label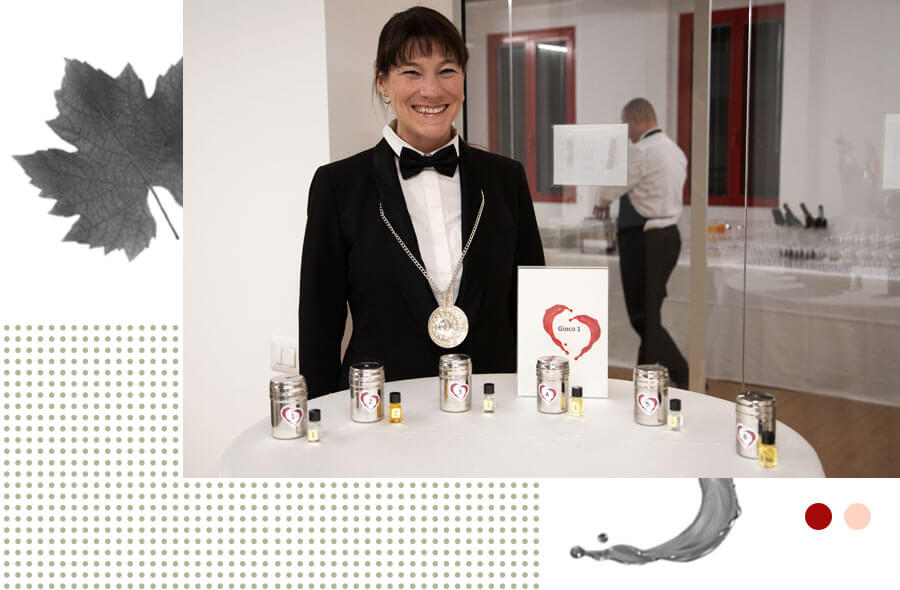 Sensory Team Building
Our five senses are the coordinates we draw on to establish relationships with the world. These precious tools, which we use instinctively to generate emotions, perceptions, feelings, attitudes, and judgements, are developed and fine-tuned to different degrees in each of us.
Sensory team building provides an excellent training pathway that enables every participant to boost their personal growth. It goes beyond the initial sensory perception to strengthen relationships, trust and cohesion between colleagues, paving the way for successful decision-making techniques.
The Blind Tasting Challenge
Wine Critics Dinner
Strategic Team Buiding
For companies aiming to boost their sales and marketing approach.
A qualified sommelier leads teams in a role-playing game with specific rules: participants create and name an imaginary wine before presenting and marketing it, complete with launch, marketing and sales strategies. The team that beats the competition with the most creative strategy wins the final prize.